Founder Wu and Ava Olsen, Chairman of the Board of SKS, attend 2021 Haining Business Conference
On September 28, Chase Wu, Founder of InvestCHN, Ava Olsson, Chairman of the Board of SKS AB, and Urban Olsson, CEO of SKS AB, were invited to attend the 6th Haining Business Conference hosted by Zhejiang Haining CPC Committee and Haining Municipal Government and sponsored by Haining Commerce Bureau.
The conference continued the theme of "Embracing all rivers and standing ahead of the tide", further carried forward the spirit of Haining, gathered the strength of Haining businessmen and inspired new and old business to actively participate in the construction of Haining, and opened a new journey of high-level comprehensive construction of socialist modernization.
Since the first Haining Business Conference was held in 2016, the first five sessions have led to the signing of more than 190 projects with a total investment of nearly 160 billion yuan, gathering the majestic power of the construction of Haining, and Haining Business Conference has become another golden name card of Haining City.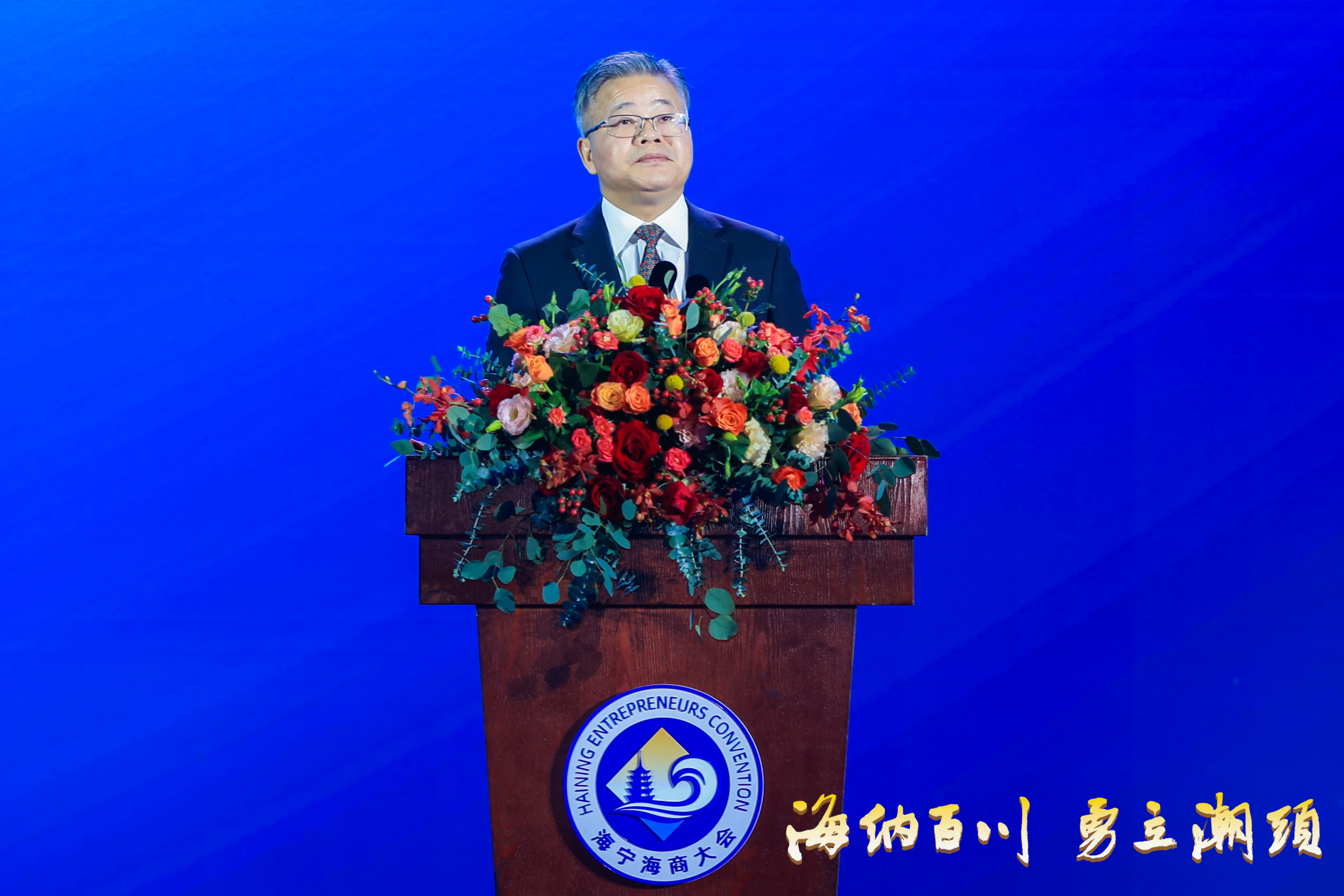 Keynote speech by Party Secretary, Guoliang Cao at the conference
This year, the sixth Haining Business Conference focuses on the new energy industry, and two billion yuan projects will be signed soon, showing the determination of Haining to help achieve the goal of "carbon peak" and "carbon neutral" and the veracity of upgrading the county economy to urban economy and digital economy.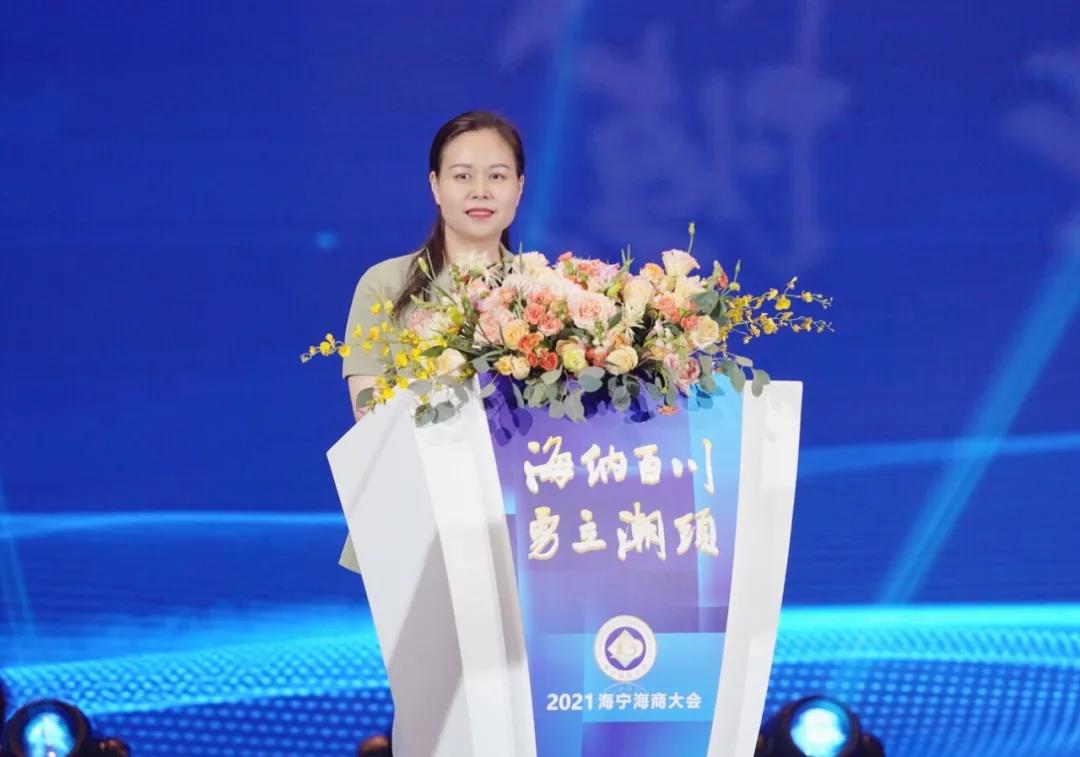 Deputy Secretary of the Municipal Party Committee, Mayor Xu Honglian hosted the conference
Project signing is the highlight of the conference. The conference signed 38 projects with a total investment of 38.7 billion yuan, including 7 projects with a total investment of over 100 million yuan. "Since the beginning of this year, Haining has accelerated the layout of the new energy industry around the 'carbon peak carbon neutrality' and the '14th Five-year' goal of Haining." Haining Bureau of Commerce said that there were two new energy projects with a total investment of more than 10 billion yuan signed in this conference. At the same time, Haining has accelerated the agglomeration of advanced manufacturing projects. A number of emerging industrial projects represented by pan-semiconductor, life and health, aerospace and intelligent kitchen appliance industries have been intensively signed, involving 24 projects with a total investment of about 31.7 billion yuan.