InvestCHN invited to attend the training seminar on "Practical Strategies for Outbound Investment in the Post-Epidemic Era"
On the afternoon of April 28, InvestCHN's executives participated in the training seminar "The 19th Lecture Hall of the Expert Committee of CCCME" and "The JCCOCC Gas Station: The Eighth Empowerment Training" - "Practical Strategies for Overseas Investment Cooperation in the Post-epidemic Era", which was jointly organized by China Chamber of Commerce for Import and Export of Mechanical and Electrical Products (CCCME) and the Joint Conference Chamber of Overseas Chinese Companies (JCCOCC).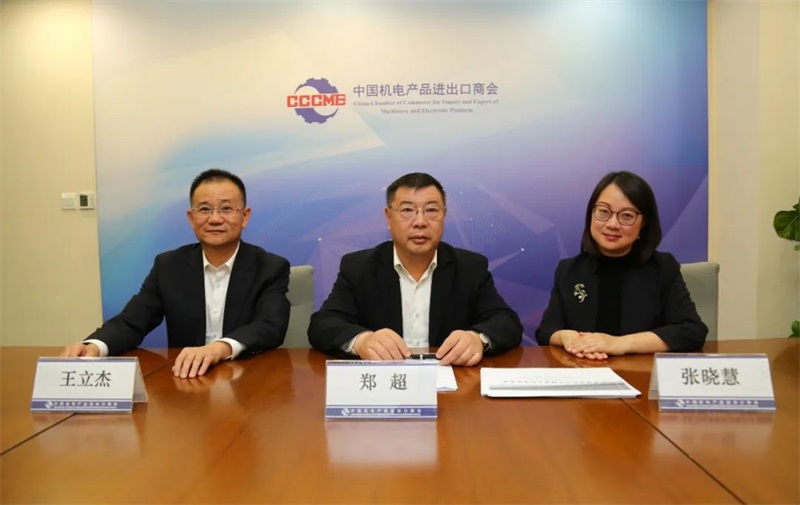 Chao Zheng, Vice President of CCCME and chairman of the Expert Committee of CCCME attended the lecture and delivered a speech on behalf of the organizer. Chao Zheng pointed out that at present, China's outbound investment cooperation is in an important period, and opportunities and challenges are constantly presenting new developments and changes. The training lectures jointly held by CCCME and JCCOCC, which closely meet the concerns and needs of enterprises to achieve high-quality development, and fully reflect the problem orientation and service innovation. In the future, both sides will continue to give full play to the advantages of the platform to help enterprises to innovate their overseas business models and build a communication platform for enterprises across the whole industrial chain to achieve mutual benefit and win-win.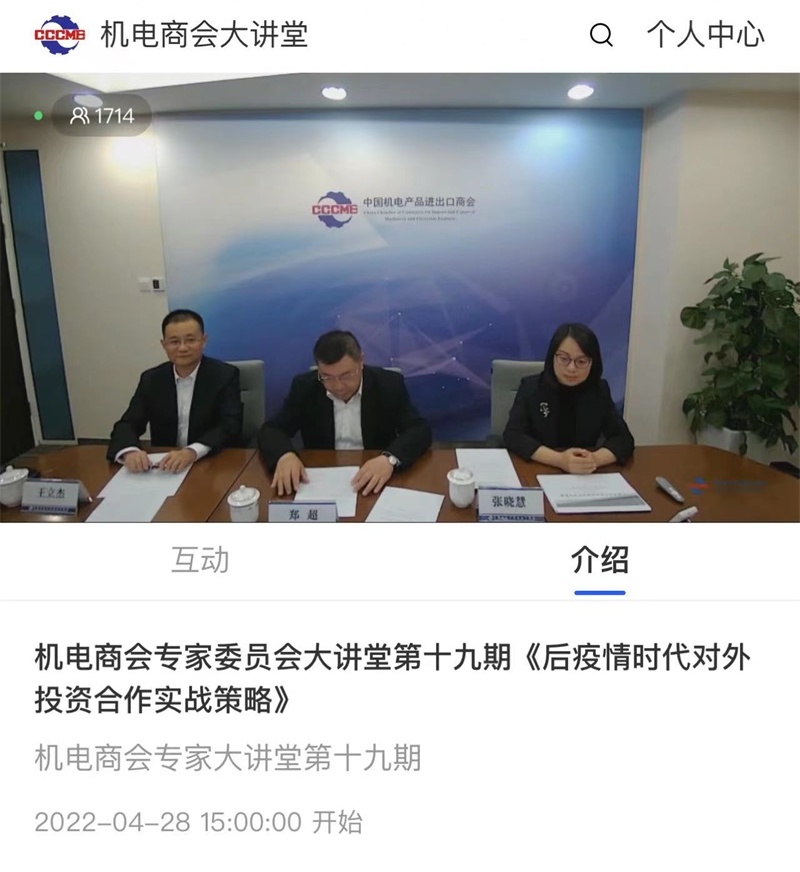 The speaker of this training seminar is Lawyer Xiaohui Zhang. She is the Senior International Legal Adviser and member of the Expert Committee of CCCME. She gave in-depth and simple lectures on hot issues such as building a new pattern of international competition and cooperation, sustainable development of the whole industrial chain, and dispute prevention and resolution strategies from an international perspective, focusing on Chinese enterprises' innovative overseas investment and cooperation in the post-epidemic era, and exchanged views with participants. Wang Lijie, Deputy Secretary General of the Expert Committee of CCCME, hosted the training seminar.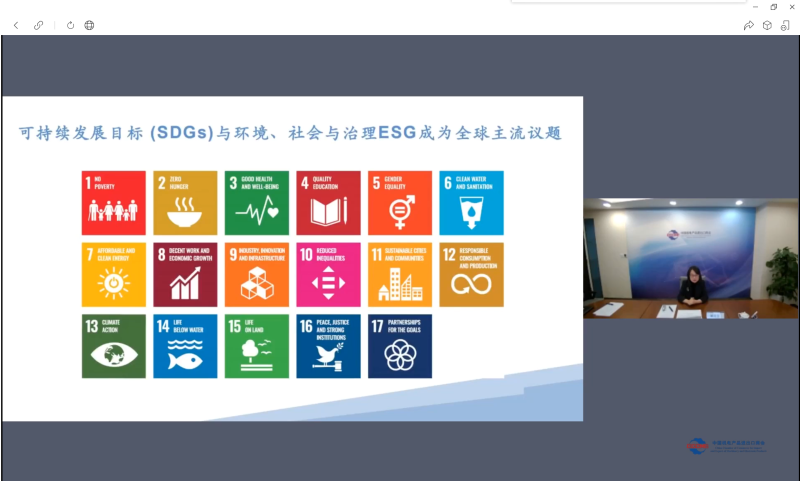 The training was highly praised by the participants, who generally appreciated that the training was highly targeted and informative, and had a strong guiding significance for enterprises to carry out foreign investment cooperation through innovation. In the future, CCCME and JCCOCC wil carry out closer cooperation, jointly improve the service network, build a communication platform covering upstream and downstream, cross-industry regions, cross-border and interconnection, provide global support and quality services for Chinese enterprises to better "go global", and make new contributions to promoting the high-quality development of foreign investment cooperation.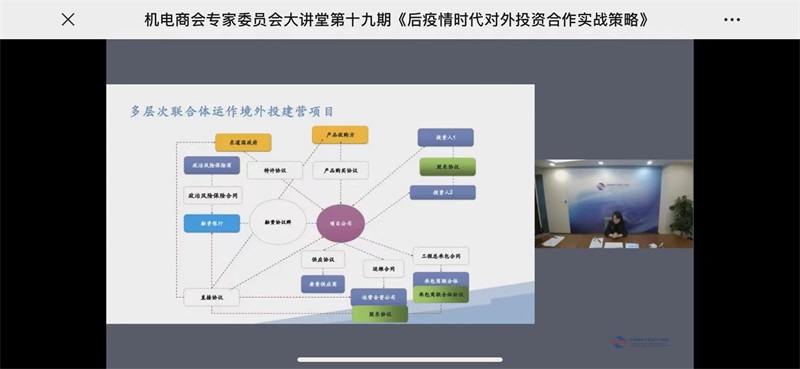 More than 100,000 participants from the Foreign Investment and Economic Cooperation Department of the Ministry of Commerce, Investment Promotion Bureau, local commerce departments and key enterprises, member units of chambers of commerce, financial institutions, overseas Chinese enterprises (associations) and their member enterprises attended the live training online.
The partners of the Chamber of Commerce, China International Economic and Technical Exchange Center, China International Engineering Consulting Association and International Engineering Management School of Tianjin University, broadcasted the whole process and organized to participate this event.