A Letter of Appreciation from BGW-Bohr GmbH (a market leader in German building system industry)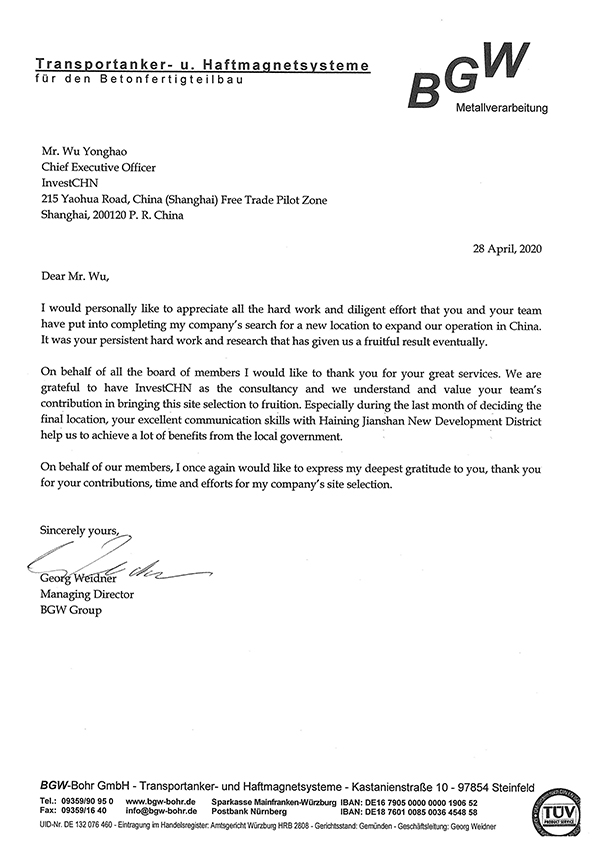 BGW-Bohr GmbH, headquartered in Steinfeld, Germany, was founded in 1986 by Georg Weidner, the managing director of BGW-Bohr, focusing on providing corresponding accessories and expertise for the precast concrete industry service.
        BGW-Bohr GmbH has more than 30 years of professional experience in the field of concrete precast parts. Its headquarters covers an area of more than 20,000 square meters. As a market leader in the concrete precast parts hardware industry, it is a typical German medium-sized family-owned company. Hidden champion enterprise.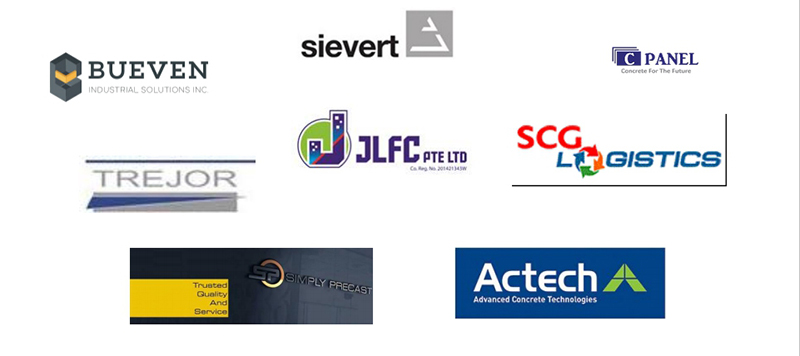 With the changes in the market, BGW's products are constantly being renewed. From the beginning as a supplier in the mechanical engineering industry, BGW has now integrated and improved the entire product series. With a high degree of technical pursuit and strict control of product quality, BGW has obtained TÜV (MoT) ISO9002 certification for many years since 1996.
        In 2004, with the joining and support of George Weidner's two sons, BGW integrated and refined all the company's products, and gradually formed four major systems of formwork, reinforcement, anchoring and lifting and transportation.
        Up to now, BGW-Bohr GmbH has set up subsidiaries and offices in Canada, Brazil, Turkey, the Middle East, China, Singapore, Australia and other places. Its business covers the world, mainly for internationally renowned construction companies. Provide construction accessories supply and related technical services.