A Letter of Appreciation from Aqseptence Group (the originator of environmental protection industry in Germany)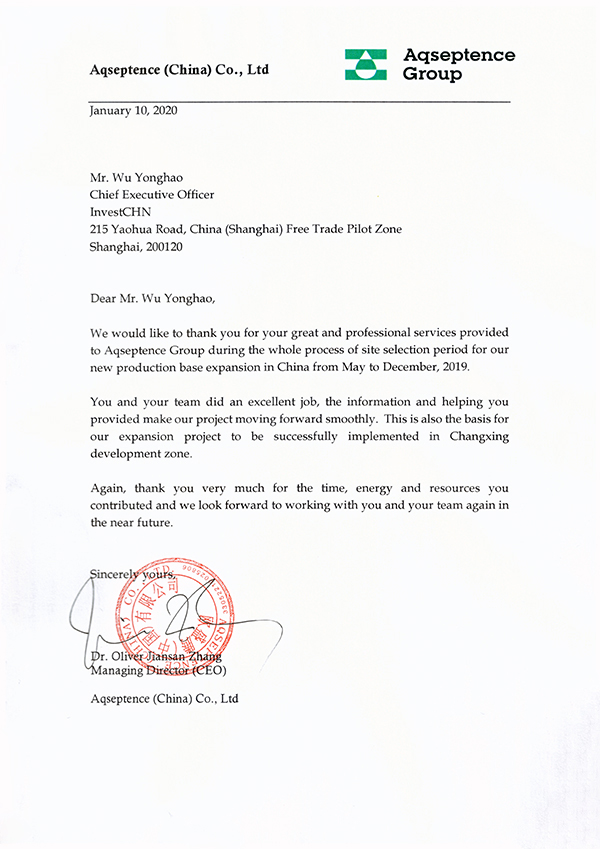 Aqseptence Group is an industry expert that collects water treatment technology research and development and equipment manufacturing, and provides overall solutions for urban and industrial water treatment. Aqseptence (Chinese translated as "欧盛腾") is a name created. When you see it, you can think of the core business of the group-water and separation technology. At the same time, it also integrates the group's focus on performance-that is, employee quality and product quality. Concept.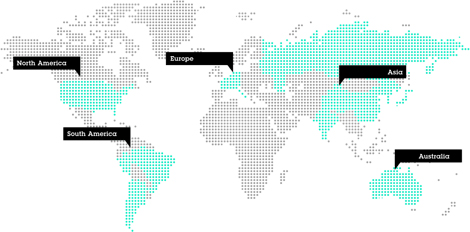 Aqseptence Group was founded in 1652 and has a history of 368 years. Headquartered in Albergen, Germany, it is a large-scale production company specializing in the production of environmental protection equipment. In 2019, there were more than 1,800 employees worldwide and annual turnover. Over 500 million euros, its comprehensive strength ranks first in the world's sub-industry, and its five major brands have been named world champion brands by international magazines. Its business scope covers all parts of the world, and has more than 30 subsidiaries or branches in 17 countries and regions around the world.
        Aqseptence Group is famous for its development and innovation of environmental technology. Its products and services include eight major brands: Passavant, Johnson Screens, Geiger, Airvac, Diemme, Roediger, Noggerath and Roevac which stand for professionalism and quality. Since the 1930s, the German Aqseptence Group has been committed to the development and production of sewage treatment equipment, providing solutions for the thorough purification of urban and industrial wastewater.